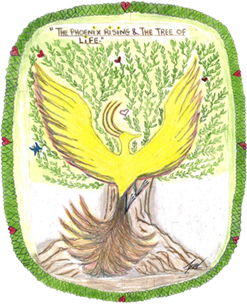 THERAPEUTIC HYPNOSIS
MIND | BODY | SPIRIT
About Me
I welcome you to join me on a journey of exploration into the natural healing properties of your mind, body and spirit.  Whether it is the achievement of a personal improvement goal or the urgent need to find a healthy more fulfilling path, the therapeutic use of hypnosis, imagery and mindfulness…
Why Hypnosis
Homeostasis vs Neuroplasticity – These are the two key concepts for understanding why hypnosis can be the key ingredient for creating lasting behavioral changes and transforming important personal beliefs, self-image and automatic emotional responses. It is this understanding that explains why accessing the power of the subconscious mind has been the corner stone of healing in every culture throughout history.
Free Phone Consultation
Private sessions are one-on-one sessions designed just for you. Appointments can be 55, 90 or 120 minutes in length. Private sessions can be in-person or via Skype or Phone.
The sessions consist of talking, hypnosis, imagery, learning, goal setting and more.
Mission Statement
Promoting awareness to our body, mind, and soul, will renovate our daily projections towards a superior healthy existence.
Value Statement
Caring with integrity, honor, and respect, are the main factors that I facilitate to everyone that allows me to guide them to create a difference in their lives.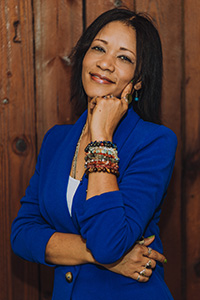 Carolina Ahumada, C.Ht.
Certified Hypnotherapist
I welcome you to join me on a journey of exploration into the natural healing properties of your mind, body and spirit. Whether it is the achievement of a personal improvement goal or the urgent need to find a healthy more fulfilling path, the therapeutic use of hypnosis, imagery and mindfulness is the most powerful resource I know to comfortably and efficiently assist you to achieve your goals. Call me for a free phone consultation to ask questions and explore further the potential of our partnership in success.
From My personal experience, I could say that from the first session i have had with Carolina was transformational, it was very therapeutic healing and very relaxing. it has made a huge change in my life and i will continue having sessions with her to continue making positive changes in my life. Carolina is an Amazing Hypnotherapist.
Thank you so much for your kindness and caring.
I was very impressed with the feeling that I felt after my session. It felt that I had left my body and had just arrived back to it. I felt with little more energy and better outlook at things. It was very interesting to see how one's subconscious controls a lot of our conscious mind. 
Doing these sessions with Carolina has helped me in my daily life. I feel more mindful, aware of my own actions and those around me.
Senora Carolina estoy muy agradecida con las sessiones de hypnotherapia me han beneficiado mucho en tener mas confianza en mi misma y a vencer los miedos a todo lo que me estaba sucediendo en mi vida. Gracias a las hypnotherapias me siento mejor y mas tranquila de saber como manejar las situaciones y le doy gracias a Dios por haber conocido a una bella persona que es usted. Gracias